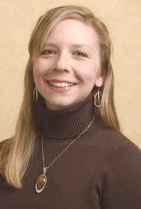 Christie Beattie, MSN, FNP-C
Borron Family Medicine
(208) 639-3990
790 W. Ustick Rd Ste. #110
Meridian, ID 83646
According to the Hospitals and Health Network, Baby Boomers will transform health care as they age.  Many Baby Boomers will be searching for new doctors soon because their current provider will retire and physicians have little time to spend with their patients as is.  We had the pleasure of spotlighting Christie Beattie from Borron Family Medicine who is accepting new patients and loves focusing her time on her patients.
Christie Beattie is a Board Certified Family Nurse Practitioner who is enthusiastic about the care she provides for her patients.  We have been very impressed by Christie and her amazing staff, which our patients rave about.  She works with a wide variety of patients, and has had abundant experience  with pediatrics,  women's health, and family medicine.
She stresses preventing chronic illness when possible through healthy living education and early referrals to specialists and physical therapy. She believes it is important to maintain communication with outside referrals in order to keep her patients educated on everyone's findings and recommendations.
After clinic hours, Christie spends time with her family and has two children, 2 and 4 years old, James and Henry.  She enjoys running and taking her kids to the park.
The Nurse Practitioners at Borron Family Medicine are able to spend more time with their patients because they have a great support staff with Kira, who is the Office Administrator and Elyssa, who is a Certified Medical Assistant.
Learn more about Borron Family Medicine and the other services provided.  For instance, Brookney Stone, MSN, FNP  offers a number of aesthetic services including Botox and Spider Vein Treatment.